Ted – The Movie, Can't Wait!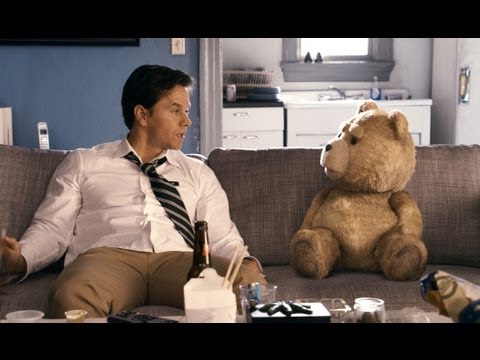 Family Guy creator Seth MacFarlane writes, directs and voices the main character of his first feature film, 'Ted'.  It's the story of John Bennett (Mark Wahlberg), a grown man who must deal with the cherished teddy bear who came to life as the result of a childhood wish…and has refused to leave his side ever since.
Watch the preview and even though it's got a fuzzy bear in the movie it's definitely not one for the kids!